"What if Black neighborhoods were defined by the beauty of the architecture that represents Black culture?"
About

Mission
Improve the built environment in black neighborhoods through architecture and design
using a comprehensive and collaborative method that draws on strong relationships with local communities and a deep understanding of their issues.
Vision
To continue the development of a Black architectural language that reflects the traditions, values, and cultural norms of black people, and simultanesouly develop resources which the wider community can take advantage of.
Offtop is focused on the intersection of architecture, Black art, culture,and experience. We host educational programs for inner city youth, public panel discussions, exhibitions for local artists,and promote health and wellness.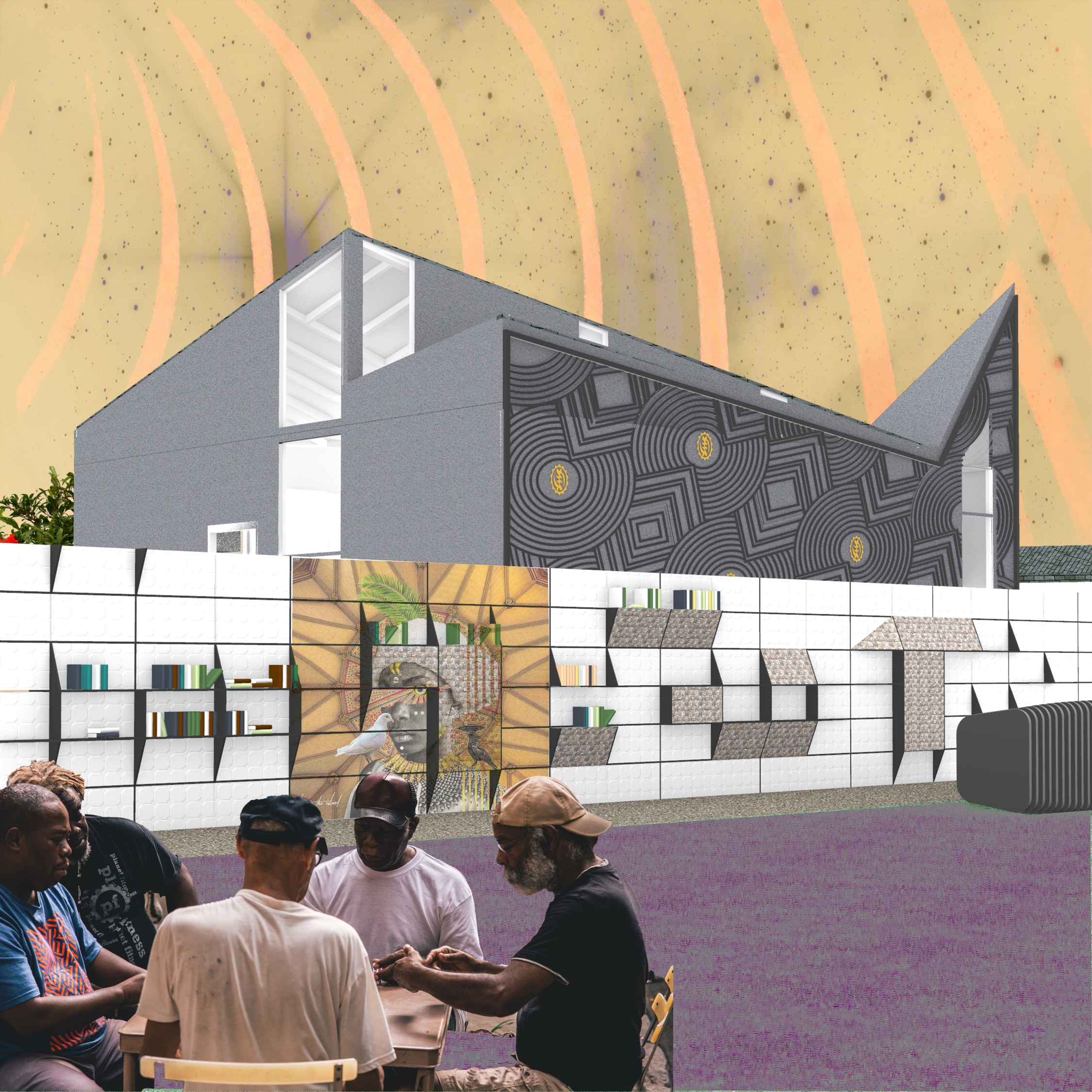 Demar Matthews
M.Arch
Demar Matthews is a Los Angeles based architectural designer,theorist, and writer. He is the founder and Principal of OffTop Design.
Born in Moreno Valley, CA, Demar received his Bachelor's from HBCU Lincoln University of PA, and his Master's of architecture at Woodbury University where he was awarded the Graduate Thesis Prize for his project Black Architecture: Unearthing the Black Aesthetic. His introduction to the field was through his article "A Black Architecture Education Experience" on archinect. Demar believes architecture and good design should not only be for the privileged. Every community deserves to be proud of the built environment around them, and the built environment around them should be based on the cultures of the people who live there; regardless of income, race, and gender.
Instagram

Portfolio